Different foods can impact our energy levels, concentration and overall mood. Staff and students will be provided with current evidence-based nutrition information and practical tips to improve their nutritional intake.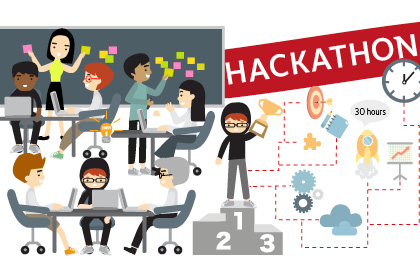 Hackathon is 30 hours of creativity and collaboration where you can design and create your very own app.
During the Hackathon, students work in teams to build an app that would greatly improve student life. It takes all skills to develop an app: project management to guide the team, graphic design for the User Interface, comms, marketing, advertising or PR to present and persuade the judges, and of course, coding and app development skills too.