Each year, the Queensland College of Art comes alive with exhibitions as students celebrate the completion of their degrees. We invite you to view work from our Fine Art, Photography and Contemporary Australian Indigenous (Art) graduating students.
We invite you to experience contemporary creative practice and to celebrate the achievements of this years Honours and Master of Visual Arts graduating students. We are delighted to showcase the exciting, distinctive, and diverse work of this year's graduates.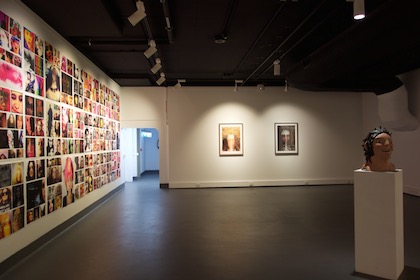 Valdetta is an exploration of Perkins' genealogy that applies fiction as a method to autobiographical fact in order to examine the processes of self-narrativisation through a suite of autofictive painted, sculptural, text and video works.