Each year, the Queensland College of Art comes alive with exhibitions as students celebrate the completion of their degrees. We invite you to view work from our Fine Art, Photography and Contemporary Australian Indigenous (Art) graduating students.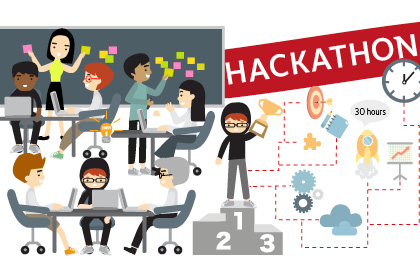 Hackathon is 30 hours of creativity and collaboration where you can design and create your very own app.
During the Hackathon, students work in teams to build an app that would greatly improve student life. It takes all skills to develop an app: project management to guide the team, graphic design for the User Interface, comms, marketing, advertising or PR to present and persuade the judges, and of course, coding and app development skills too.
Information Session on 16 July to find out more about the Rhodes Scholarships to study at Oxford University in the United Kingdom.